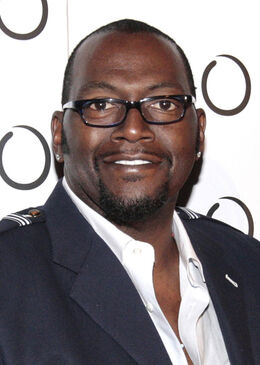 Randy Jackson
is an American Idol judge, producer, and musician.

In addition to serving as a musician for rock band Journey, Randy has worked with artists like Mariah Carey, Madonna, Celine Dion, Fergie, and Whitney Houston.
He has served as a judge on American Idol ever since season 1, remaining the only original judge through 2013. During Carrie's season, Randy was often positive toward Carrie's performances. In the top 3 week, Randy picked Carrie's song to sing, which was Shania Twain's "Man! I Feel Like A Woman!"
Ad blocker interference detected!
Wikia is a free-to-use site that makes money from advertising. We have a modified experience for viewers using ad blockers

Wikia is not accessible if you've made further modifications. Remove the custom ad blocker rule(s) and the page will load as expected.