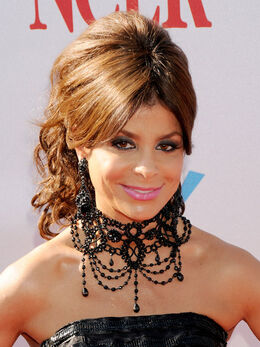 Paula Abdul
is a singer-songwriter, dancer, and actress who served as a former American Idol judge.

An Emmy-winning choreographer, Paula enjoyed some success as an artist in the 1980s and 90s. Her debut album, Forever Your Girl, went on to become a #1 mult-platinum hit.
During Carrie's season, Paula was often positive toward her performances. In 2009, she announced she would be leaving the show, to be later replaced by Ellen DeGeneres for a short time.
Ad blocker interference detected!
Wikia is a free-to-use site that makes money from advertising. We have a modified experience for viewers using ad blockers

Wikia is not accessible if you've made further modifications. Remove the custom ad blocker rule(s) and the page will load as expected.