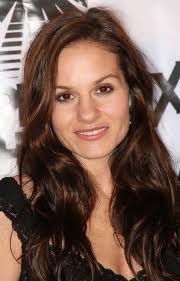 Kara DioGuardi
has served as an American Idol judge, singer-songwriter, producer, and publisher. Her musical taste has differed from pop to rock and R&B.

Her songwriting has won her dozens of awards, including 15 BMI Awards, a Grammy nomination, and the 2007 Pop Songwriter of the Year award.
Kara served as a judge on Idol's eighth and ninth seasons before departing from the show.
While working with Carrie, Kara co-wrote "Undo It" and "Mama's Song".
Ad blocker interference detected!
Wikia is a free-to-use site that makes money from advertising. We have a modified experience for viewers using ad blockers

Wikia is not accessible if you've made further modifications. Remove the custom ad blocker rule(s) and the page will load as expected.