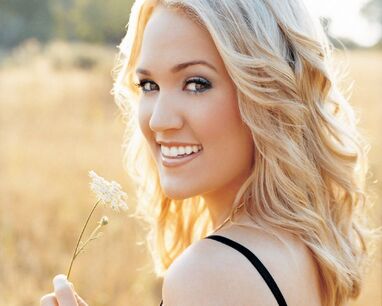 Since winning season 4 of American Idol in 2005, Carrie Underwood has become a multi-platinum selling recording artist, a winner of six Grammy Awards, sixteen Billboard Music Awards, seven American Music Awards, eleven Academy of Country Music Awards and several others. She is a two-time winner of the Academy of Country Music Entertainer of the Year Award, the first woman in history to win the award twice. In addition, Carrie was inducted into the Grand Ole Opry in 2008 and the Oklahoma Music Hall of Fame in 2009.
Her debut album, Some Hearts, is the best-selling country album of the 2000s decade, selling over seven million copies. Some Hearts was the fastest-selling debut country album in Nielsen SoundScan history as well as the best-selling debut from a female country artist. Some Hearts was named the number one country album of the 2000s decade by Billboard.
She is the only country artist of the 2000s decade to have a number one hit on the Billboard Hot 100 and the first and only country artist to ever debut at number one on the Hot 100. She is also the female country artist with the most number one hits on the Billboard Hot Country Songs chart, with twelve.
Carrie has sold over sixteen million albums and thirty million singles worldwide. She was also nominated for a Golden Globe Award.